Walker mining provide diamond mining machine such as : trommel scrubber,high frequency vibrating screen,jig separator .trommel scrubber is popular in washing clay/mud out the alluvial diamond ore . vibrating screen with high quality pu screen is high efficiency in separating and size different diamond ore .jig separator can concentrate heavy minerals such as diamond.e
Except  Diamond wahs plant ,we can also can provide  Diamond  DMS separation plant.
As for the DMS separation plant,  we have two different process flowchart of DMS system for your reference:
1. One type is with Ferrosilicon as heavy medium,use cyclone to separate out diamond.
2. The other type is with jig separator to concentrate diamond which is without Ferrosilicon.
Below is the contrast of  those two different DMS system
Each type has its advantages & disadvantages. Now We make a comparation for more clear
idea. When Checking this document, pls reference to below attachedment:
1. Flowchart of 60TPH Diamond DMS system with jig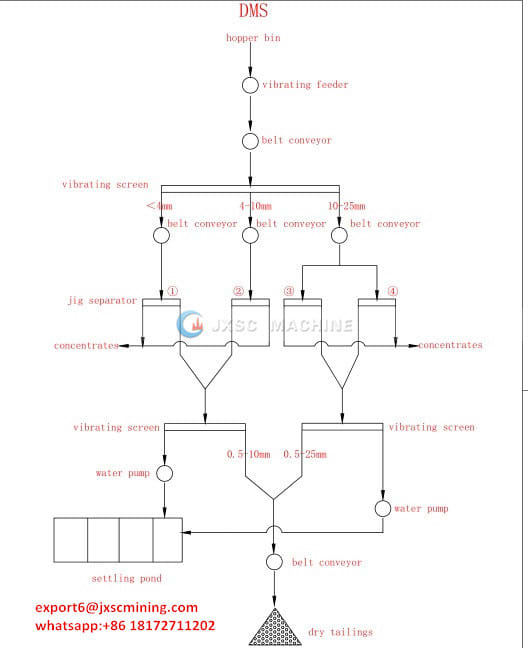 2. Layout Picture of 60TPH Diamond DMS system with Jig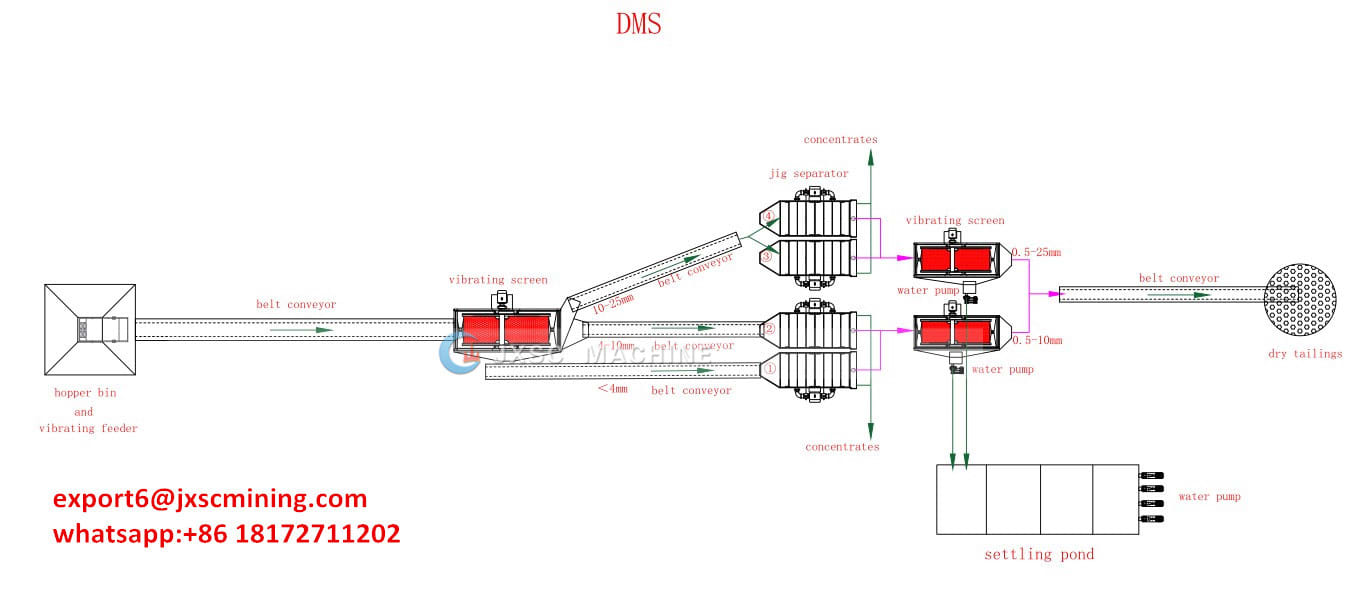 3. Flowchart of 60TPH Diamond DMS System with Ferrosilicon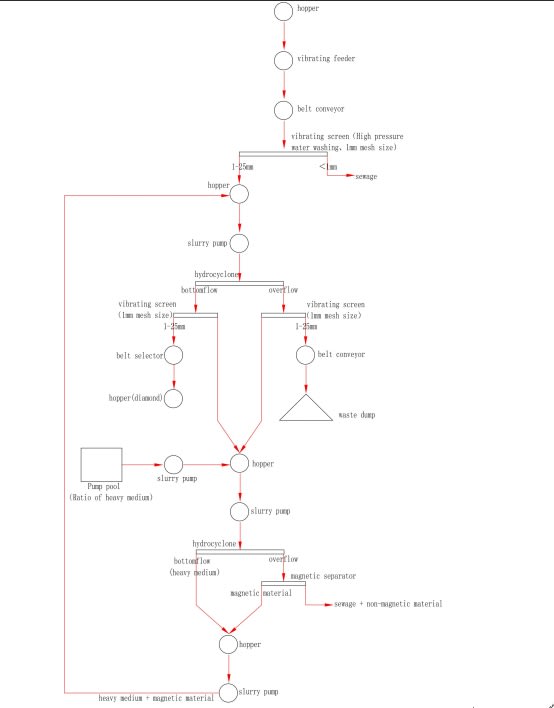 Advantages & Disadvantages of two type diamond DMS system:
1. Total Cost : Price of Diamond DMS system with Ferrosilicon is expensive
expensive than DMS system with Jig
2.  Beneficiation process flowchart:
1) DMS system with Ferrosilicon is more complicated than DMS system with Jig, it includes many slurry pipes and slurry pumps, ferrosilicon input ratio and recycling. According to our  customer experience at ferrosilicon, it  require very professional technical people to check the specific& ratio of ferrosilicon according to diamond ore size and conditions.
2) DMS system with Jig is more simple flowchart, no need ferrosilicon and slurry pipes.
3) 1-25mm  diamond concentrate can be separated out by the cyclone in DMS system with Ferrosilicon. The worker is not able to touch with diamond during the whole system processing.
4) In DMS system with Jig, the diamond concentrate will be separated into 2 parts: small diamond will be continously discharged from under screen of jig , on-screen diamond concentrate will stay above screen of jig , after working some months, need to stop jig machine working, and clean out the diamond above screen. In this way, worker may touch the diamond